Home > Practice Areas > Foodborne Illness > CDC Suspects 29 E. coli Cases Linked to Topps Beef
CDC Suspects 29 E. coli Cases Linked to Topps Beef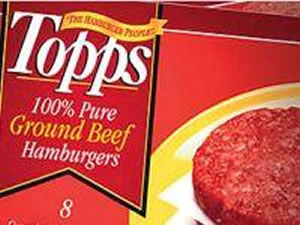 October 5, 2007
www.reuters.com
CHICAGO (Reuters) - The U.S. Centers for Disease Control and Prevention said 29 cases of E.coli illness are suspected to be linked to the 21.7 million lbs of recalled ground beef products from Topps Meat Company LLC.
No deaths have been linked to the meat. The 29 cases were in eight states: Connecticut (two cases), Florida (one), Indiana (one), Maine (one), New Jersey (six), New York (nine) Ohio (one) and Pennsylvania (eight), according to a posting on the CDC's Web site.
The posting was updated on Wednesday and contains the most current information, a CDC spokeswoman said on Thursday.
In late September, USDA and Topps announced the recall due to the possible contamination by E.coli O157:H7 bacteria. The bacteria can cause diarrhea and dehydration. Children, the elderly, and people with poor immune systems are the most susceptible.
The 29 cases ranged in age from 3 to 77 years and at least 11 people were hospitalized.
Consumers with recalled product are advised to discard it or return it to the place of purchase, the CDC said. Each recalled package bears the establishment number "Est. 9748″ and has a sell-by date between September 25, 2007 and September 25, 2008, the CDC said.
The recalled ground beef was distributed to retail grocery stores and food service institutions throughout the United States. Based on consumption patterns, Topps Meat Company said in a statement it believes the vast majority of the recalled product has been consumed.