Home > Practice Areas > Wrongful Death
Wrongful Death
Wrongful deaths are an unfortunate part of everyday life.
Wrongful death suits may result from automobile accidents, 18-wheeler accidents, drunk driving accidents, motorcycle accidents, boating accidents, offshore and maritime accidents, railroad accidents, chemical exposure, medical malpractice, defective drugs; or other forms of negligence.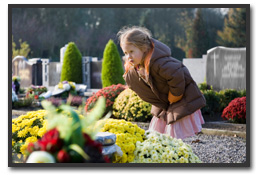 The death of a loved one is not the only loss a family suffers in a wrongful death suit. There are many financial obstacles that must be overcome, like funeral and burial costs, incurred debts, mortgage payments, childcare expenses and the loss of potential income by the deceased.
Please note that wrongful death actions and survival actions are governed by different laws, respectively Louisiana Civil Code Article 2315.2 and Louisiana Civil Code Article 2315.1.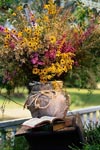 Wrongful death laws, which exist in all 50 states and vary from state to state, generally provide the ability for a decedent's beneficiaries to file a lawsuit for a death that was caused by a wrongful act or negligence of another. For example, deaths caused by drunk driving, the manufacture of defective or dangerous products, the construction of an unsound structure or building, or failing to diagnose a fatal disease, may trigger wrongful death claims.
The types of damages recoverable in a wrongful death lawsuit will vary depending on the jurisdiction. Below are some examples of types of damages that may be recoverable:
Loss of anticipated future earnings the deceased would have provided
Lost benefits from the death, e.g. pension or retirement benefits
Expense associated with the death, e.g., medical bills and funeral costs
Loss of inheritance from an untimely death
Pain, suffering or mental anguish suffered by the survivor of the decedent
Loss of companionship, care or protection
Punitive damages, intended to punish wrongdoers and prevent them from harming others
The attorneys at Morice Law Firm represent families who have lost a loved one due to a wrongful death. The lawyers handle cases throughout Louisiana, including Baton Rouge, New Orleans, Shreveport, Monroe, Alexandria, Hammond, Lake Charles and surrounding areas.
If your loved one has died as a result of a wrongful act or negligence of another, you may be eligible to receive compensation under the law. Call us at (504)-366-1641 contact us online for a FREE consultation.
---