Frederick Yorsch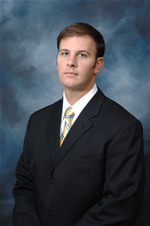 Partner
Gretna, LA
email: frederickyorsch@moricelawfirm.com
12-A Westbank Expwy, Suite 103, Gretna, LA 70053
(504)-366-1641
Mr. Yorsch graduated from Loyola University of New Orleans in 2002, where he received a Bachelor of Science degree In Criminal Justice. He went on to receive a Master of Arts degree In Criminal Justice from Southern University. After getting his Masters Degree, he went on to graduate from the New Orleans Police Academy. Mr. Yorsch worked for the Jefferson Parish Sheriff's Office from 1995 through 2003, where he was selected and assigned to the Street Crimes unit and the Crisis Management Unit (SWAT) Team. Mr. Yorsch rose to the rank of Lieutenant and assistant commander of the Street Crimes Unit. Mr. Yorsch was inspired to pursue a career in Law and he went on to graduate from the Loyola University School of Law in 2004. He was admitted to the Louisiana bar in 2005.
Mr. Yorsch represents clients in a wide variety of fields including real estate, general business, family and tort law. Mr. Yorsch represents real estate developers in the acquisition, development and construction of commercial and residential developments. He also counsels them in the preparation of leases, restructuring of partnerships, real estate sales and review of title and the issuance of title policies for the title agency.
Mr. Yorsch is a member of the Louisiana State Bar Association, American Bar Association and the American Trial Lawyers Association. Since 2005, he has served as Legal Counsel for the Plaquemines Parish Sheriff's Office.